How do you become the top selling Tupperware salesperson?
Come up with funny, alternative uses for Tupperware and take your show on the road!
How to make it even better…
Put a dress on a Tranny and let HIM sell it!
Last night I had the hysterical thrill of being in the audience for Dixie's Tupperware Party at the Straz Center's more intimate venue, the Jaeb Theatre. I received 2 free tickets, but all of the opinions below are my own.
Before I went to this show, I did a little online research. I knew it had adult humor and that it would make a great girls night out. I also knew Dixie had a real page on the Tupperware site to sell products. I invited my friend Jennifer, because I thought she'd find it funny (like me) and not offensive.
When we arrived at the theatre, there was a table of name tags. Each name tag had a number, and we were supposed to add our first name really big and wear it on our shirt. This way Dixie could talk to people in the audience by name and use the number to raffle off prizes.
There was also a cash bar available, and you could take your drinks into the show because this smaller theatre is made up of tables with chairs in the audience. Because this show had tons of audience participation, that was perfect!
As we were making our way to the usher with programs, a theatre tech stopped us and asked if we'd like to sit in Dixie's Living Room. This translates to – sit on a sofa that is up on stage. "You aren't pee-ers, are you?" he asked. "You're not going to get up and keep running to the ladies room?"
We assured him that we would go once before the show and be OK from there. And then we climbed the little stairs at center stage to sit right up tight with Dixie on the loveseat.
Dixie entered the audience before the show began, chatting people up, posing for photos and handing out mints from a Tupperware candy bowl.
Then the show started… and once Dixie's fast-talking tongue got started, it did not stop. There was wine sloshing and gum chewing – raffles and games – songs and can opening, a real hoot-a-nanny!
Dixie Longate is the fast-talking Tupperware Tranny. Her back-story is that she left her children in an Alabama trailer park to journey across the country selling Tupperware to put food on the table. The show really is loaded with the most up-to-date products available for purchase, and everyone got a catalog and order form and pen. (WARNING from the theatre: recommended for mature audiences.)

One game involved Jennifer, now nicknamed "Hooker" by Dixie, holding 3 small keychain versions of the famous shape-sorter at one end of the stage. I was at the other end with a set of 3 collapsible storage containers. I had to pop the container open, Jennifer through the keychain, I had to catch it in the container, and then seal the lid on using Dixie's "rimming" method. We earned Keep on Rimmin' stickers, and we tied with the other team. They got actual containers, because Dixie figured that – as lesbians – they had less rimmin' practice than we did so it was a more difficult task for them. (Get it?)
Dixie is all about heart, making feel people whole (you'll get that joke after you see the show) and helping women get a leg up in the corporate world. Her nemesis sold all her Tupperware without parties and strictly online. So we all held hands and said positive phrases to our neighbor, to prove "You can't feel that online!"
Many of the jokes were sexual and silly. There were a few racial digs, but nothing too mean – like calling Channukah "Chaka Kahn" and Ramadan "Ramada Inn". The most offensive part to me (since I don't blush easily) was the use of the word retarded.
Dixie demonstrated the easy to use corkscrew by opening a bottle of wine, and then having someone pour most of the bottle into a purplicious Tupperware® Impressions 16-oz. Tumbler with lid and straw. She then took out the straw and shook the cup upside down to show how the hole seals itself up like a vagina!
We learned how to tickle and whisper, how to bump a duck, and a whole lot about the history of Brownie Wise, the woman who invented the Tupperware party. Wise ran the sales division, Tupperware Home Parties, Inc, from Kissimmee, Florida – down the block from me where Disney is. In 1954 she became the first woman to appear on the cover of Business Week magazine.
There's lots more to tell about the fabulous products, and I'll do that in another post. But you should get the info right from the horse's mouth and catch this crazy show for yourself. When I took my first bite of breakfast this morning, my jaw hurt — from all the laughing and smiling we did on stage last night!
After the show, I got Dixie's autograph:
And a photo with Dixie and some other Tampa Bay Bloggers:
If you want to know when Dixie is coming your way, like the fan Facebook page or watch the website. If you are in the Tampa Bay area, hurry up and get your tickets hookers because the show will be gone in 2 shakes of a lambs tail:
Through Dec. 9, 2012
Tues.-Thurs. 7:30 p.m., Fri. 8 p.m., Sat. 2 and 8 p.m., Sun. 2 p.m.
Stayed tuned and later this week I'll tell you about products we were introduced to!
---
Dec. workout update for today: Park bench workout with Britt and Corey along the water.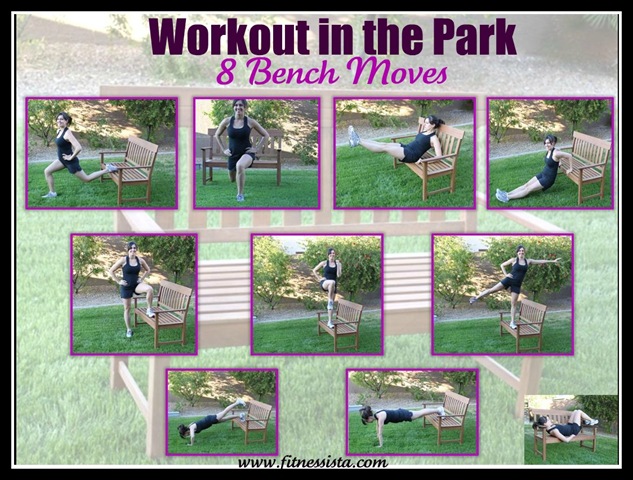 Have a bitchin day, hookers!