*Edit*: Ticket winner was contacted. Thanks for playing!
Earlier I wrote about Cirque du Soleil's 42nd show – CRYSTAL – coming to Tampa in December. This is Cirque's first ever ice production on ice! #hosted
The show takes audiences on a magical journey into a world where figure skating blends with acrobatics, circus acts and aerial feats. CRYSTAL will be in Tampa, Florida, at the Amalie Arena from Wednesday, December 19 through 23, 2018 –  for a total of 7 shows. Tickets are on sale now. The show is suitable for all ages. Buy tickets online here.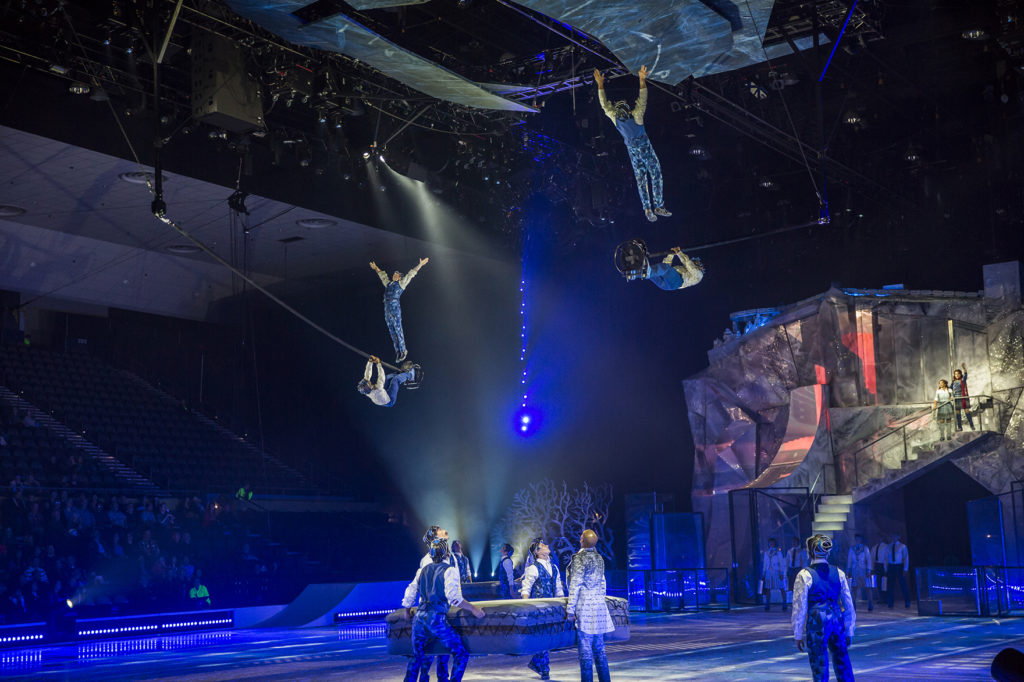 And now for a very special Cirque tickets giveaway!
I have 4 tickets up for grabs for one lucky reader!
If you were in the Circus, what would your trick be? Can you stand on your head? Can you touch your tongue to your nose like me? Can you juggle while riding a unicycle? SHOW ME!
Post a pic, drawing, concerto or quick video clip on Instagram and tag me @rafdarrow! If you don't have an Insta, message me on Facebook. I can't wait to see what you can do!
The fine print: After I announce a winner at the end of November, four tickets will be held for that person at will call for opening day, Wednesday, December 19th. I'll need your name as it appears on your ID, and you will need to show that ID at will call to get your tickets. The show begins at 7:30pm. Any parking fee would be paid by the contest winner. I am not responsible for tickets, parking, popcorn, soda, beer, lemonade, souvenirs, porta-potties, or anything except giving your name to my contact at Cirque. Hope to see you there!!
For more details and to get a glimpse, follow #CRYSTAL and @cirquedusoleil on social media: Facebook | Twitter | Instagram | Youtube | BUY TICKETS NOW
Photo credits: Matt Beard / Costumes: Marie Chantale Vaillancourt / 2018 Cirque du Soleil